August 25, 2009
Today the crew applied ice & water shield to the cottage roof. This rubberized asphalt membrane serves as the underlayment for the metal roofing that will follow, and it makes the roof waterproof now so we can start drying things out.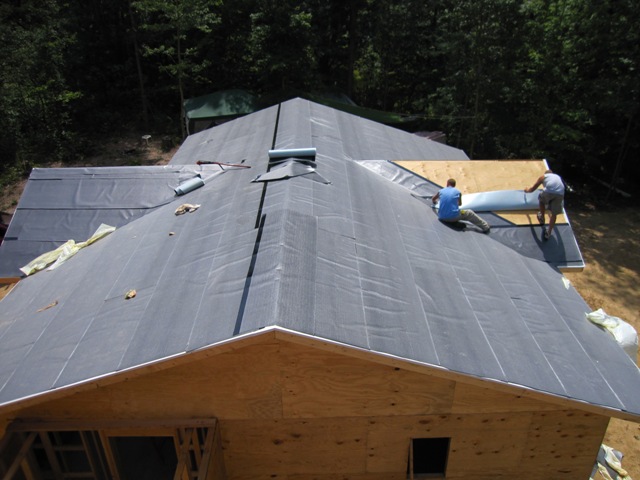 The crew also started applying it to the main roof of the house, but unfortunately they ran out of it before finishing the whole roof. We'll have to apply the rest later once it has dried out from the rain that is coming. At least the cottage is relatively dry now.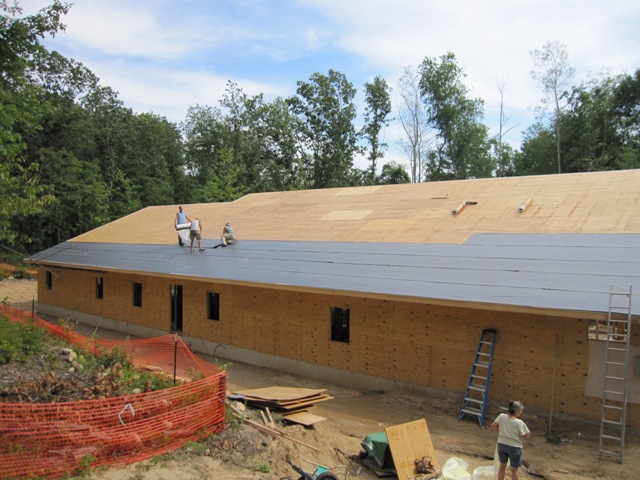 September 2, 2009
The photos below show the ice & water shield going up on the main south roof of the house. This roof has a 60-degree pitch so it was a bit of a challenge to apply the underlayment but it went up pretty well.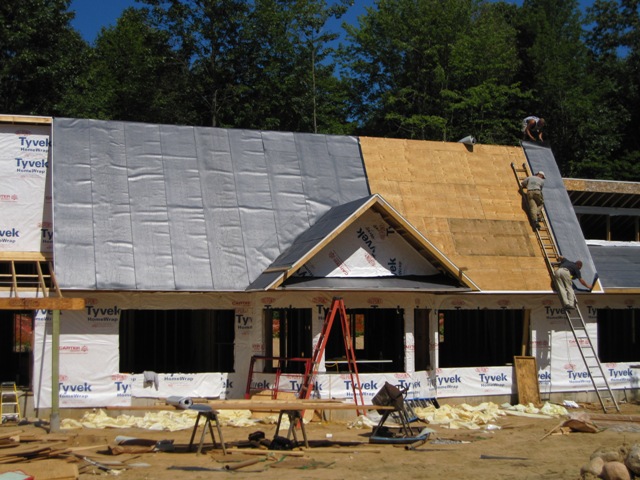 November 4, 2009
Our roofers started applying the roofing to the main south roof. This metal roofing has ribs on 12″ centers, in order to support the Evergreen Solar electric panels.
December 2, 2009
Today the roofers worked on the roof below the solar heat collector panels. We removed the tarps covering the panels since it would be difficult after the metal roofing is in place. The plumbing for these panels isn't quite in place yet so they're not yet transferring any heat into the heat storage tank.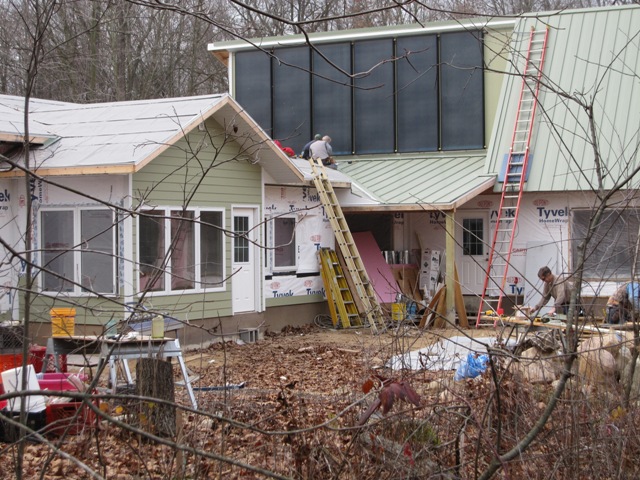 December 3, 2009
The roofers finished the roof over the sun porch and lanai on the east side of the main house. This one went pretty fast since it's a simple rectangular roof with no valleys etc.