April 27, 2010
The deck sits under a small roof (about 10′ x 12′) between the cottage and the main house, and is accessed through a door from the entryway. Before anchoring the deck to the foundation wall of the house, we installed metal flashing that will separate the wood from the concrete. Although the wood is treated to prevent decay, the flashing adds an extra measure of protection by preventing moisture from wicking up the concrete foundation and into the wood.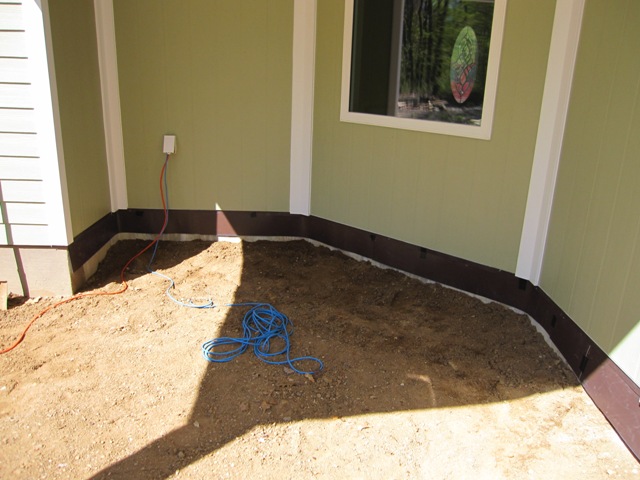 Dan drilled 1/2″ holes through the flashing and into the concrete for anchors to hold the treated ledger board, and attached it after mounting the galvanized joist hangers.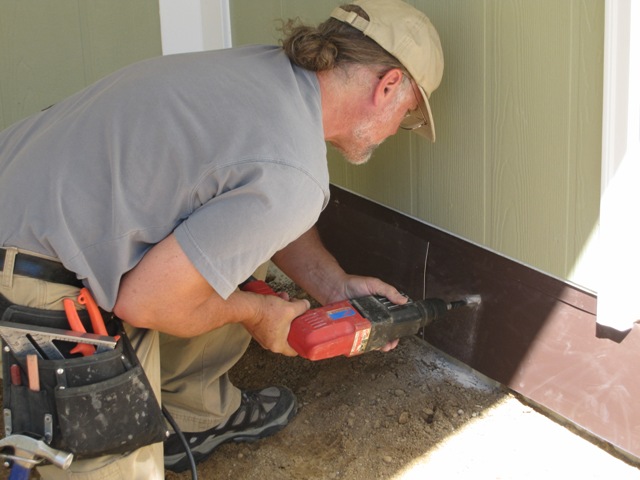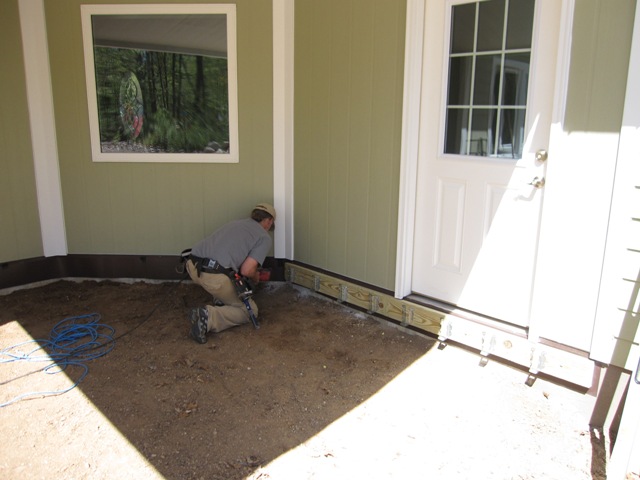 Near the inside house corner, a 2×8 ledger extends to support the front beam of the deck. This connection takes about 1/4 the weight of the deck so we reinforced it well, and we cut the beam to avoid any direct contact between wood and concrete.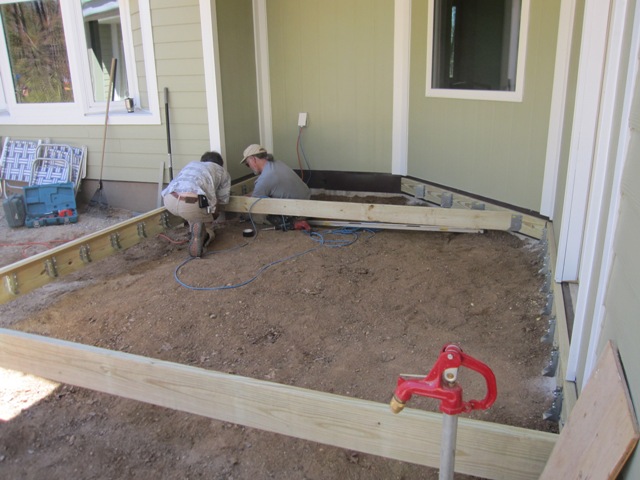 At the front corner, the deck is anchored to the treated post that supports the roof. We notched the boards back to clear the pillar and to avoid any direct contact between wood and concrete. This joint will be covered later so it won't show.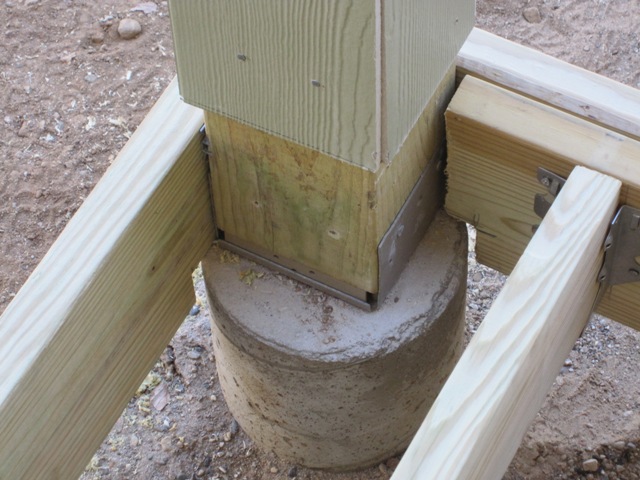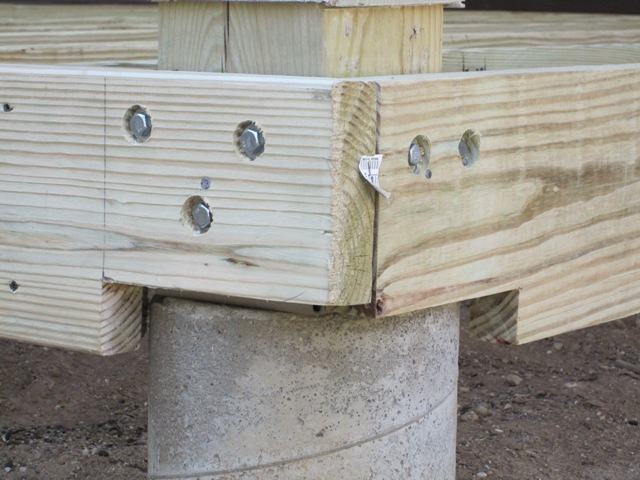 The first photo below shows the completed structure, and the second shows the flashing detail in front of the door. The door threshold is not installed yet. The deck will sit at the same level as the main house floor so there's no step when going in and out, just a small bump where the door threshold is raised to meet the door's weatherstripping.
April 28, 2010
We chose a diagonal pattern for the deck boards, which actually saves a little decking material because we can use the cutoffs more efficiently, but it takes a few more floor joists because they need to be 12″ on center in order to support the diagonal decking. Running the boards straight across would have been easier but we think this looks much nicer. We chose UltraDeck composite decking material, which is made from 50-60% recycled wood fiber (a mixture of post-consumer and post-industrial) and plastic resin that has a varying recycled content depending on availability. The deck boards are spaced 3/16″ apart and secured with matching triple-coated screws.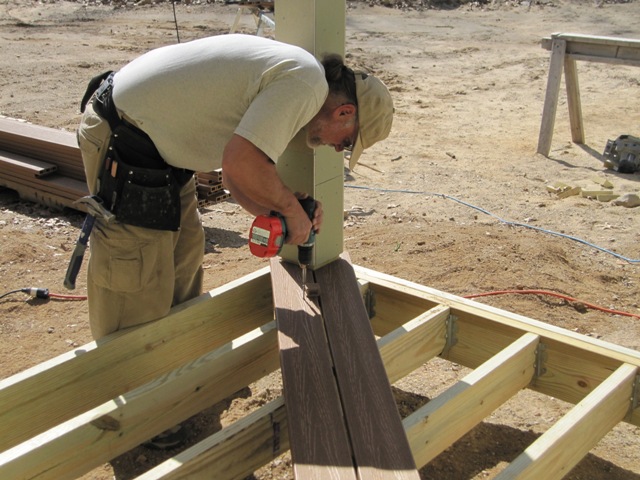 According to the manufacturer, the UltraDeck Hollow profile uses 43% less material to manufacture compared to solid decking, and also requires 37% less energy to produce and 41% less energy to transport. Because the open ends are exposed, we cut them flush with the wood in order to cover them with cladding material. The cladding is the same material as the deck boards, but only 7/16″ thick and it comes in planks 10.5″ wide by 12′ long.
Here's the finished deck with the cladding installed. The gap between the cladding and the dirt will be filled with pea gravel to keep varmints out without wicking moisture up to the structure.