Here's some cool stuff we've created based on photos from our projects and adventures. Click on any of these items to customize and purchase them on zazzle.com:
---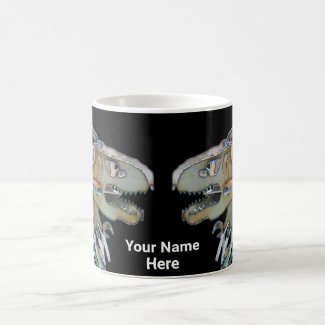 Personalized Dinosaur Dragon Mug
This mug features YOUR NAME and a plasma-cut and welded steel dinosaur dragon sculpture that is based on a Tyrannosaurus Rex model. Click here to see how this sculpture was made.
---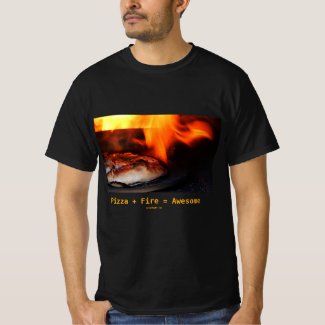 Pizza + Fire = Awesome T-Shirt
Pizza made with fire is all kinds of awesome, especially in our portable wood-fired pizza oven!
---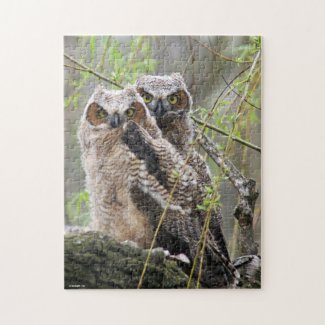 Baby Owls Puzzle
A pair of Great Horned Owls nested just outside our bedroom window, giving us a great opportunity to photograph their chicks as they grew. This puzzle features their two chicks (howlets) when they are mostly grown and almost ready to fly but still dependent on their parents.
---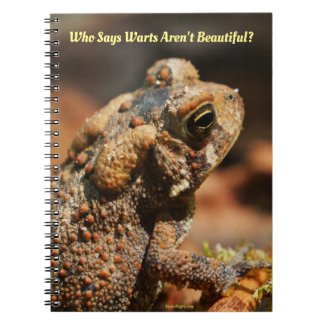 Beautiful Toad Notebook
This American Toad showed up in our garden one day, and was kind enough to hold still long enough for a great close-up shot. Enjoy it on a notebook that celebrates warty beauty!